Everest Professionnel est un outil automatisé d'audit de réseaux, de suivi des changements et une solution de supervision pour les PME et grandes entreprises basé sur la technologie de l'éditeur EVEREST primé à plusieurs reprises. EVEREST Professionnel est une application indispensable pour tous les environnements qui utilisent les dernières technologies incluant XML et MHTML,les bases de données SQL et le support de Windows Server 2003. Everest Professional offre aux clients un moyen flexible de collecter les informations hardware et software, et de les consilider en fichier .csv or bases SQL et de produire un rapport d'audit complet.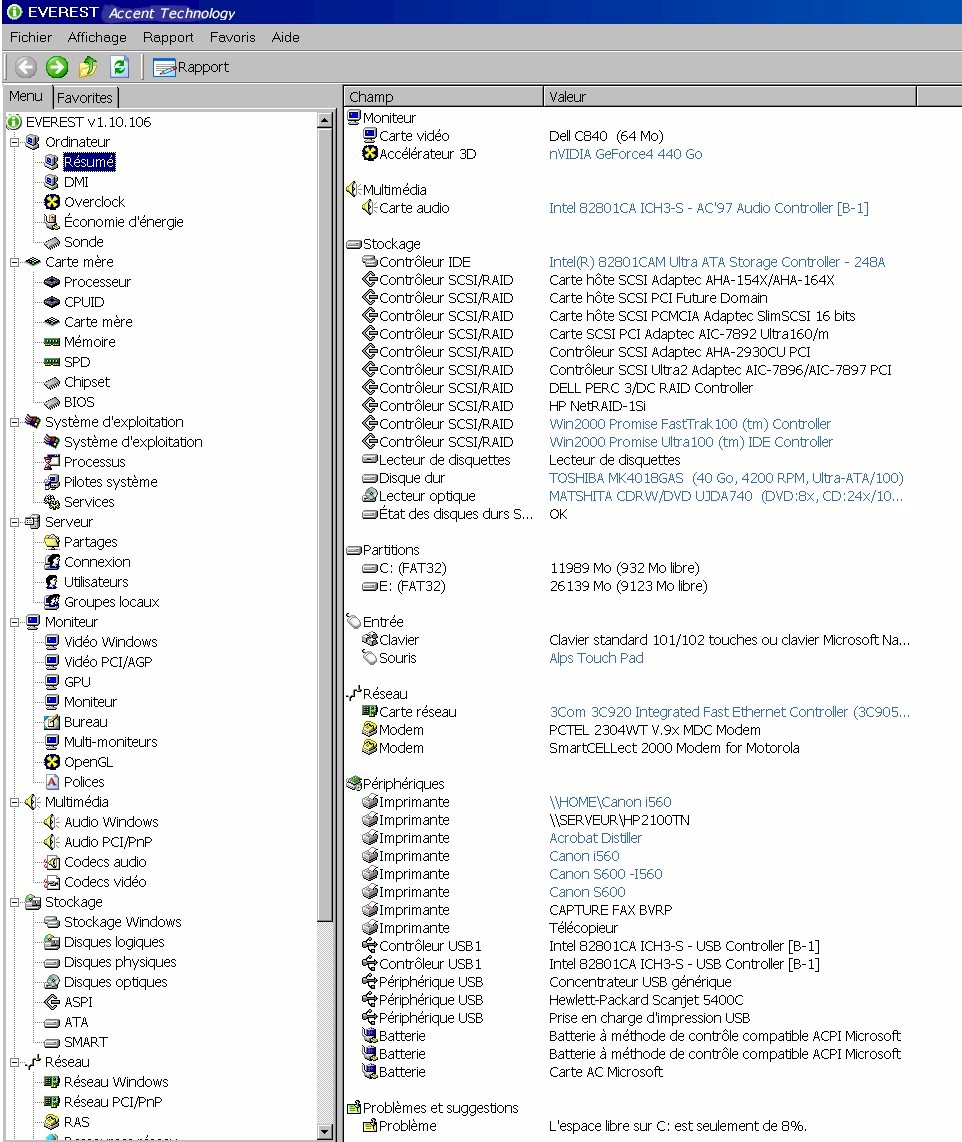 Les informations que vous collectez sont :
Motherboard & CPU

Video adapter & monitor

Storage devices

Network adapters, multimedia, input devices

Misc hardware

| | |
| --- | --- |
| | Software |
Operating system

Server and display

Networking

Installed software
Detailed information about installed programs, software licenses, scheduled tasks, startup programs, database drivers and anti-virus solutions.

| | |
| --- | --- |
| | Diagnostics |
Hardware monitoring

Tips & suggestions

| | |
| --- | --- |
| | Reporting |
Report Wizard

Report formats

Report e-mailing and printing

| | |
| --- | --- |
| | Network Audit |
Command-line interface

Software Audit

Audit Manager

Database Manager

Change Manager

| | |
| --- | --- |
| | Remote Control (Optional) |
Advanced Remote Monitor

Remote Report Wizard